Why Registered Lowlines ???
Lowline Cattle are around 38" to 45" tall! They are such easy keepers, so very compact, muscular and mature very quickly which means more produced beef per acer and also more animals per acre compared to the full size commercial cattle! They are excellent for the commercial farmer, Hobby farmer or as a kind loving pet!
Here at Thundering Hill we have the extra bonus of the unique Colour and Belted pattern in our Reg. Lowlines!
Our Herd Sire OREO
Thundering Hill Ranch
Reg.Belted Lowline,
Miniature Cattle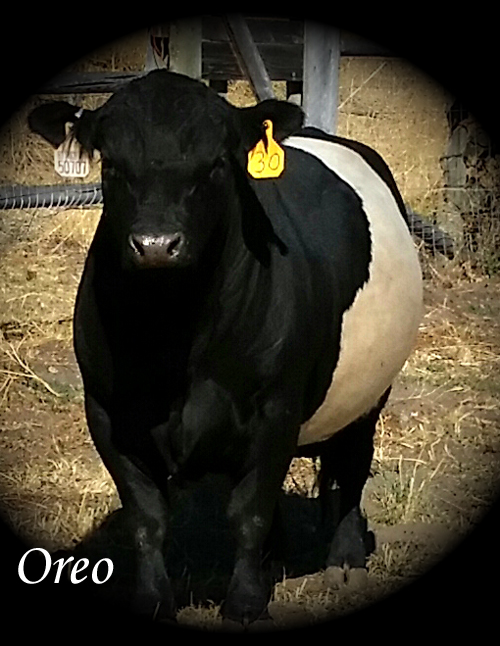 Oreo's Dam
Oreo at 2 years old!

Registered Lowlines, Belted Lowlines and Miniature Cattle!
Mini Cows, Mini Calves, Mini Bulls,Lowlines, Belted cows, belted calves, belted bulls, red lowline cows,

Thundering Hill Ranch
Holly Doern
Armstong B.C. Canada
250-546-3644
Email
countrie_girl56@yahoo.com


Oreo's Sire
Oreo is our short, thick , compact, muscled , Registered 87.50 percentage, Belted Lowline Herd Sire! We are so thrilled to own this outstanding Bull! He is kind, respectful, and so handsome! Oreo is around 41 inches tall and weighs around 1100 lbs. His first calf crop will be born this spring of 2018!