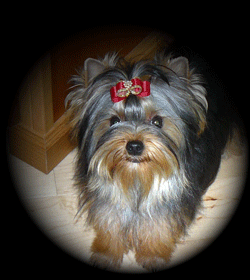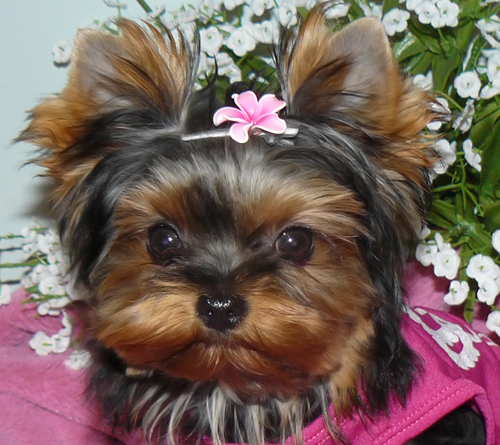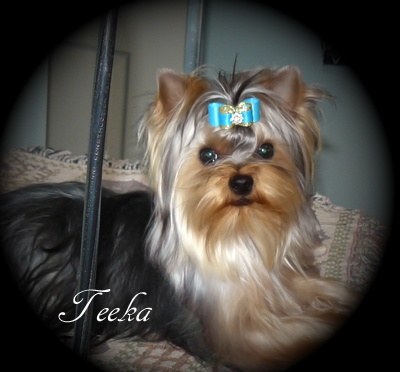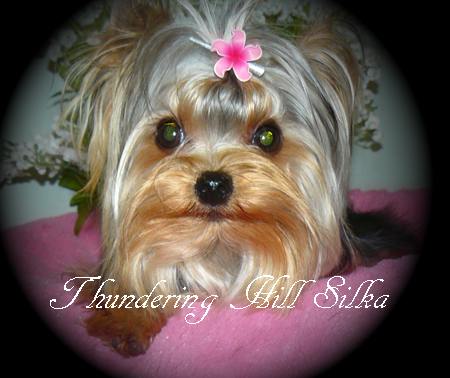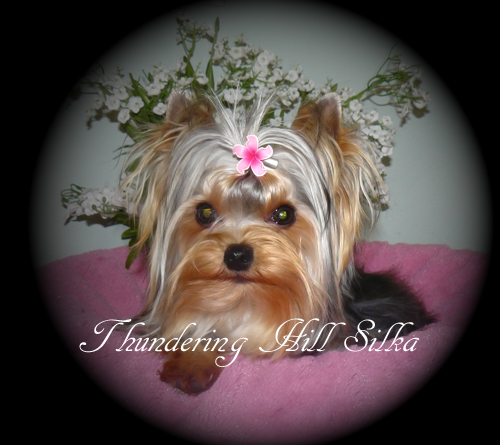 Kennel Club Show!
Silka has the most Beautiful Baby Doll Face and carries her looks and intelligence into her puppies!

Some of Silka's Past Puppies!

Cleo is a Baby Doll Faced
Beautiful Girl ! She has a solid little body and short legs!
Cleo's Past Puppies
Thundering Hill Cleopatra

Thundering Hill Silka

Shania's Past Baby Doll Puppies belowShania is 4 1/2 lbs and has a silk Coat with blue/gold colour. She has very short legs and a short Baby Doll Face with Big Dark Eyes Spaced far apart!
Our Dear little Farrah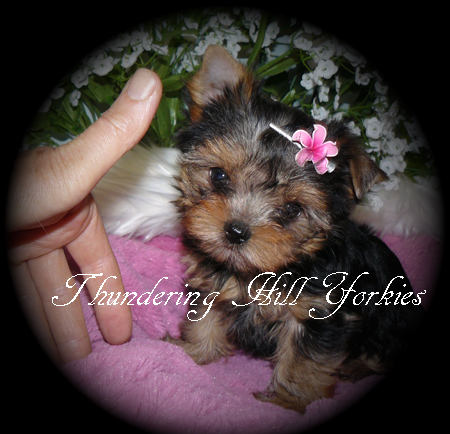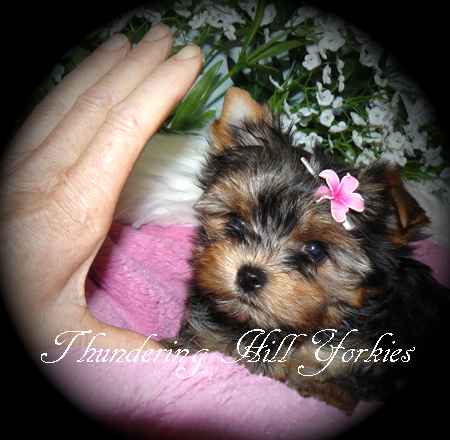 Our Dear Little Shania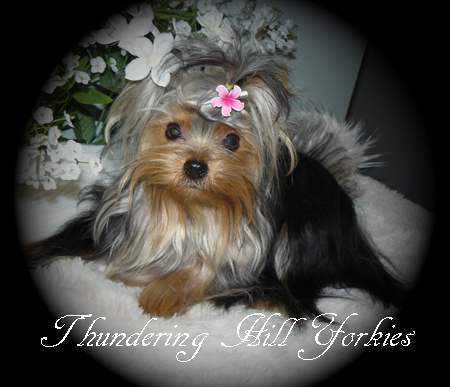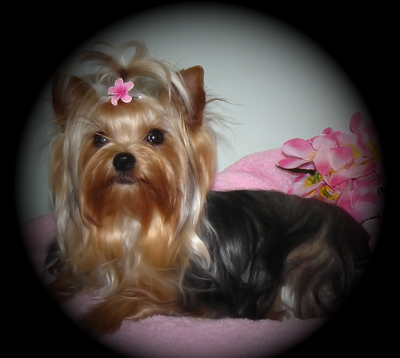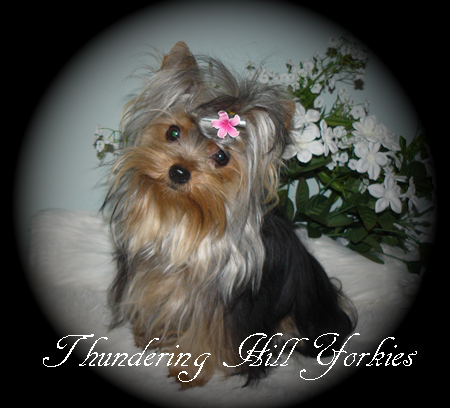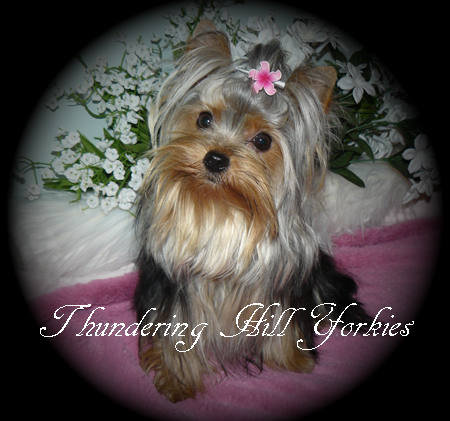 Shakira's Past Puppies
Our Dear Tiny Shakira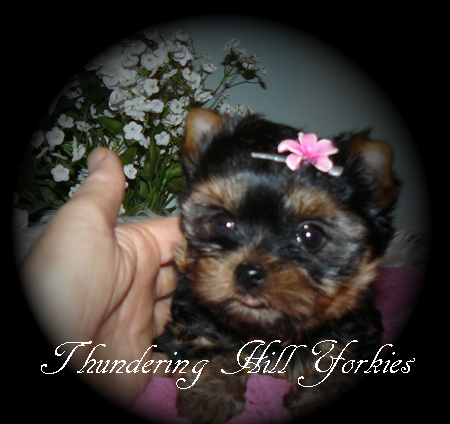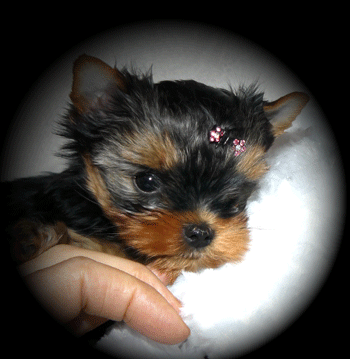 Pink is Serene and Clinton's daughter, She is 5lbs in a very solid compact body and short, short legs. She has a short little nose, tiny little ears and bold dark eyes with a silky dark blue coat. She has a very cuddly, loving disposition!
Pink is now Retired!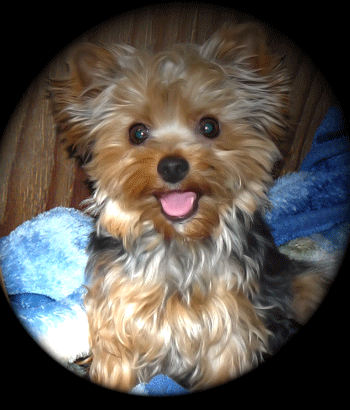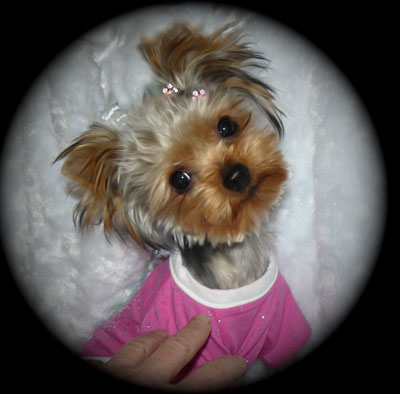 Pink's Past Puppies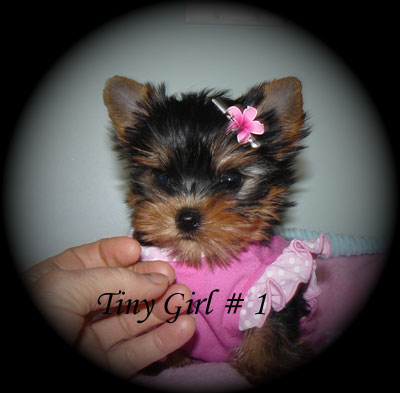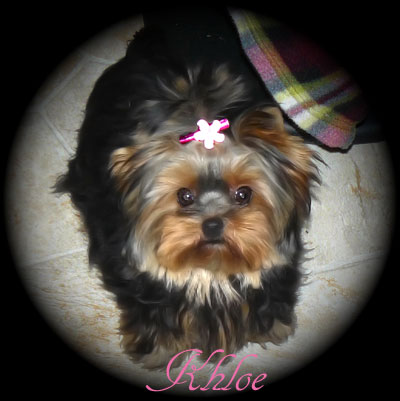 Georgie's Past Puppies
Georgie has the Extreme Baby Doll Face
Big Bold Dark Eyes set far apart, Tiny Ears, and a very short nose. She has a solid compact body with short legs. She has a dark body. She is a beautiful Yorkshire Terrier. She weighs 4 1/2lbs.
Her full brother is the Smart Yorkie Chewy!
Click the link to view
https://www.youtube.com/watch?v=1nBV72gV_EU
Farrah's Past Baby Doll Puppies Farrah has a very thick silky coat which is blue/gold. She is a very beautiful girl with the Baby Doll Face and has an elegance about her. She loves to follow me everywhere and cuddle ! Farrah is now Retired!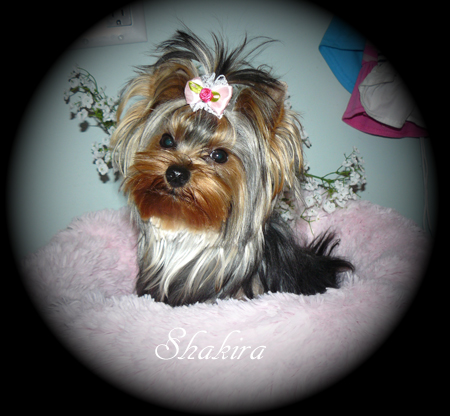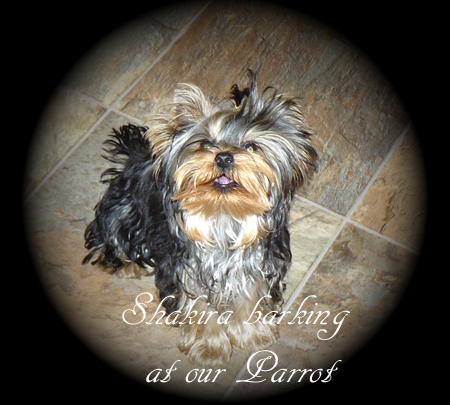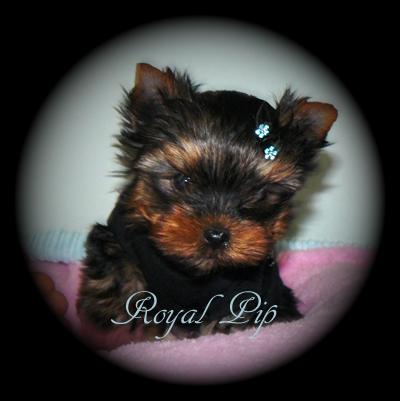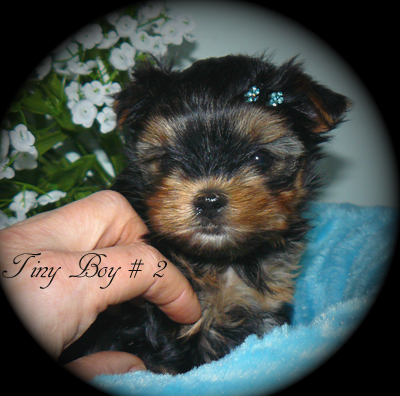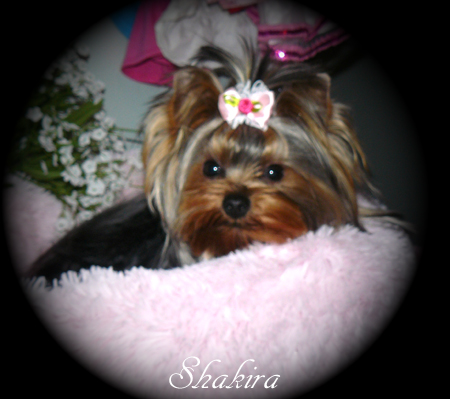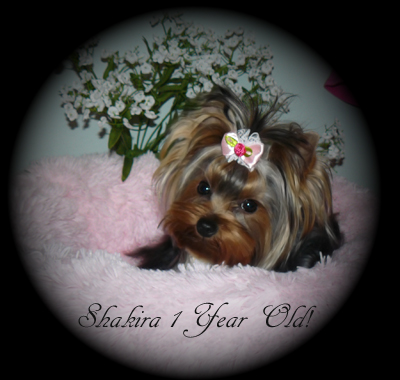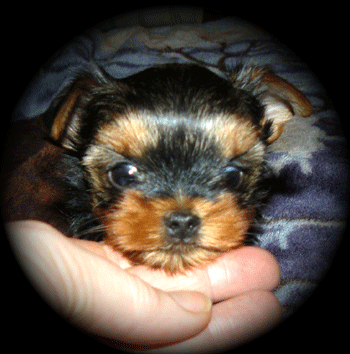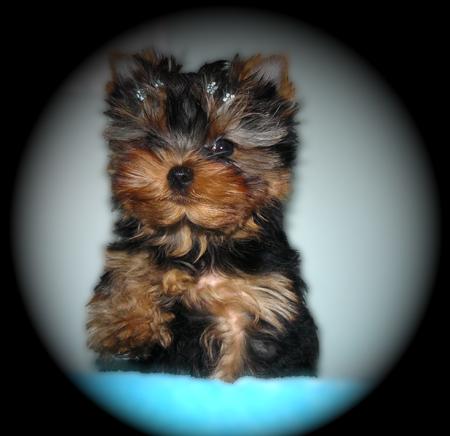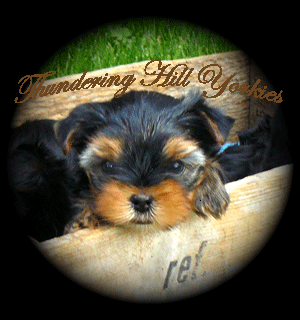 Miley Cyrus is now Retired !


Some of Miley's Past Puppies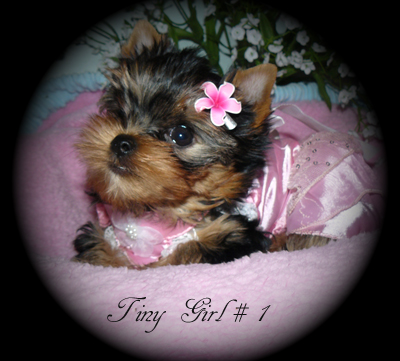 7 months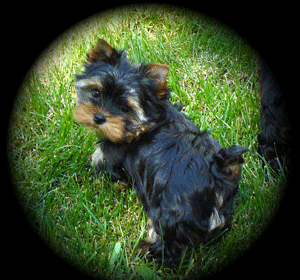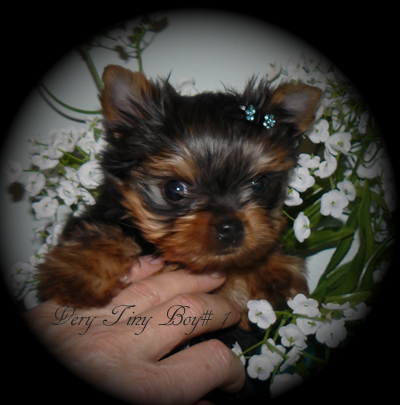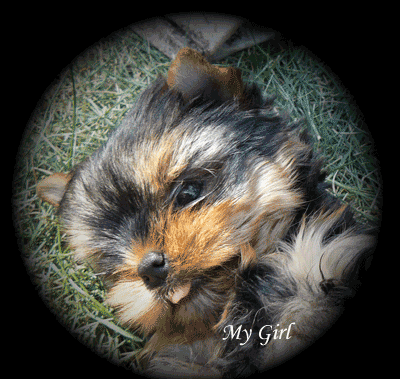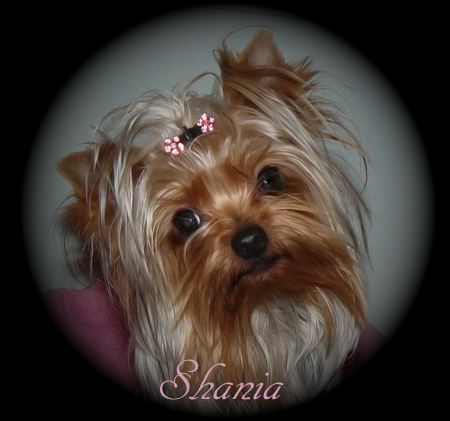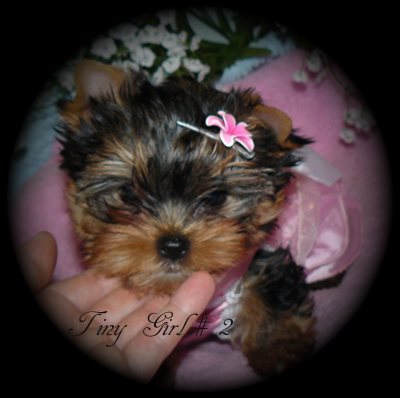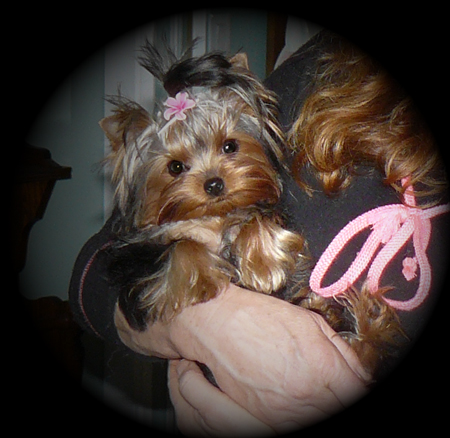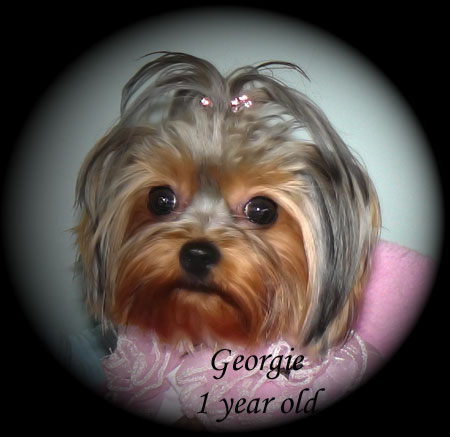 Thundering Hill Georgie Girl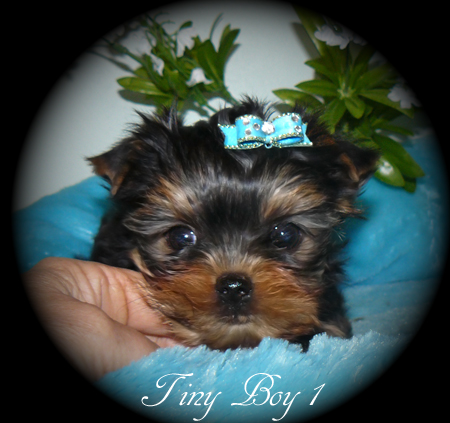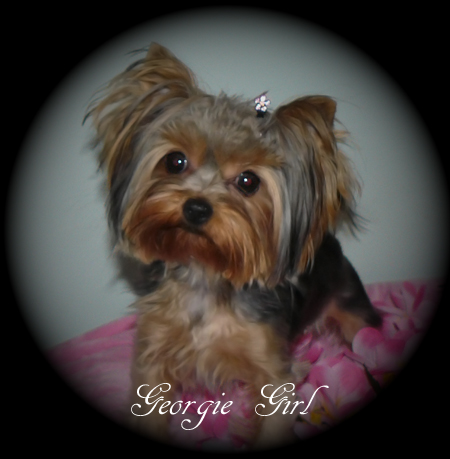 Champion Sired
Thundering Hill Tiny Teeka
Teeka is our 4 1/2 lb ,Very sweet natured little girl.
Teeka is now Retired!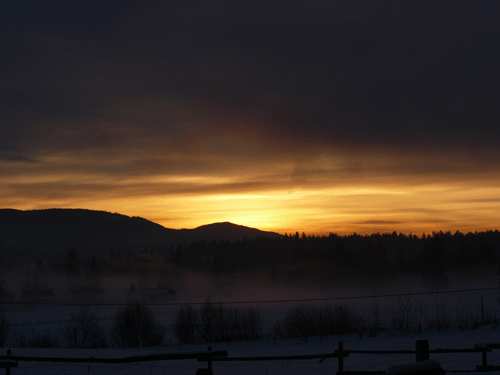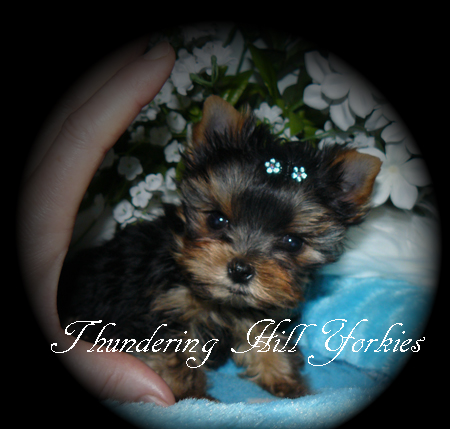 Some of Teeka's Past Puppies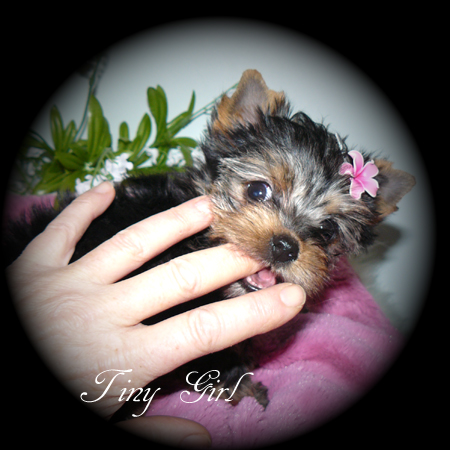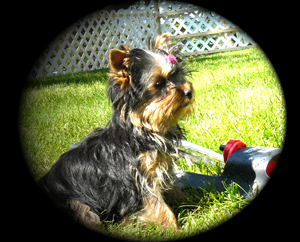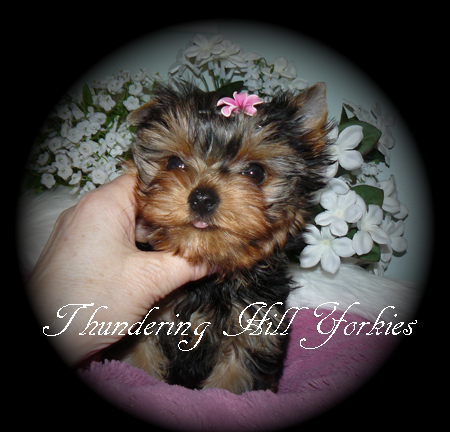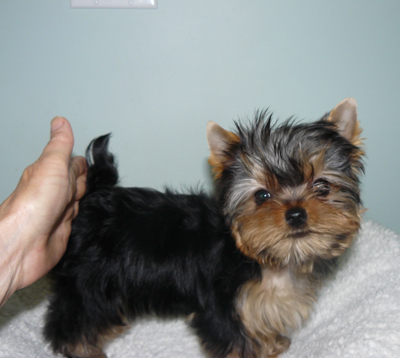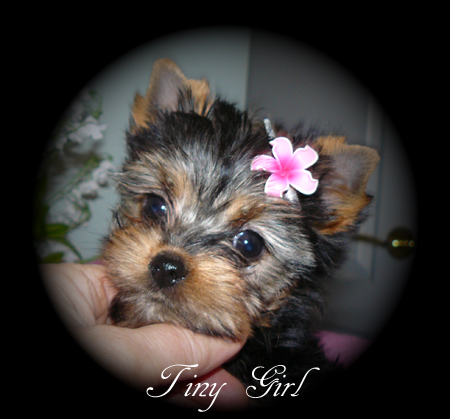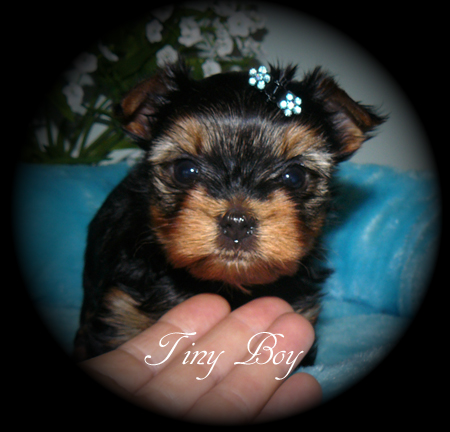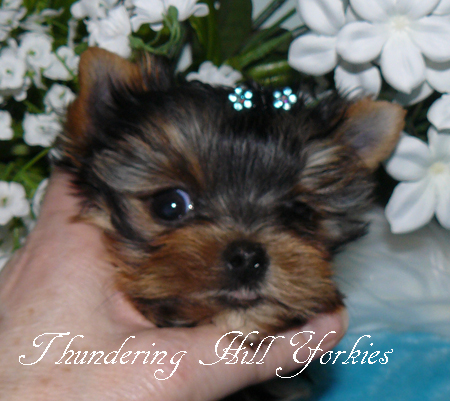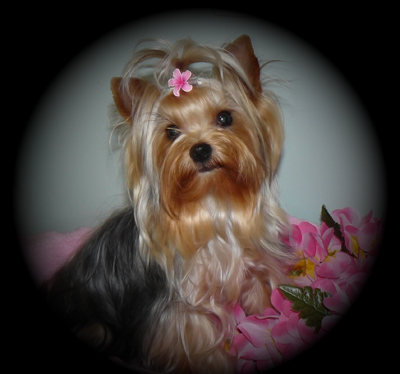 Champion Sired
Thundering Hill Hearts N Pink